Linoleum is made of pure, abundant and natural ingredients such as linseed oil, resin and wood flour.  Linoleum is hence a modern, visionary and future safe material, which we would like to raise the awareness of.
Linoleum has a long list of great advantages. It has a soft and warm surface which "lives". Scratches can heal like a wound and if you happen to press a foreign particle in to the material, linoleum will automatically emit this over time.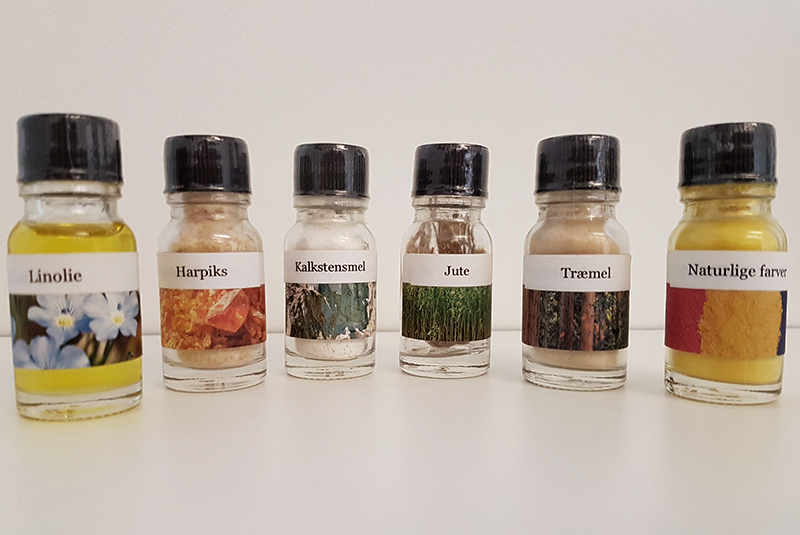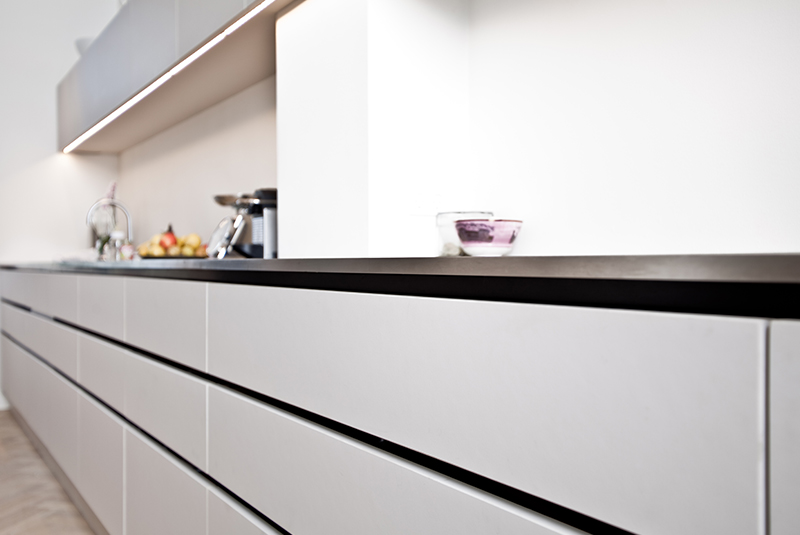 Durable for several decades
By utilizing linoleum on large surfaces you avoid reflections from light and you also avoid excess acoustics in the room.
These are two distinct characteristics to improve the indoor air.
Linoleum is a very durable material and will last for several decades if maintained correctly. It is easy to clean and is antibacterial which makes this a perfect surface for kitchens, tabletops and other surfaces demanding quick and easy cleaning.
Furniture linoleum is available in 24 colors and can be used to coat and decorate furniture with
Great opportunities
From a design perspective this offers great opportunities and only your imagination and creativity set the limits.
Decomposition
We are currently investigating what opportunities we have for participating in a "cradle to grave" process with linoleum since it is a natural product, which can be decomposed.
A recyclable material
This is very interesting from the point of view of re-cycling used furniture, but also from the perspective of offering a high quality alternative to natural wood, which increasingly is a scarce resource globally.