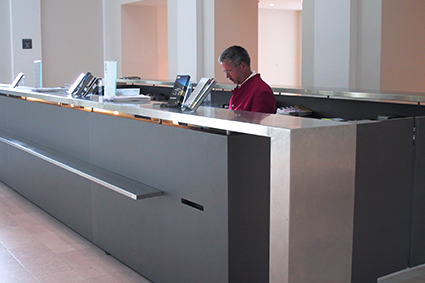 WO Interior covers all necessary techniques for tailor made solutions. Particularly our unique and patented technology enables us to make the prefect top coating with linoleum – also in an industrialized process.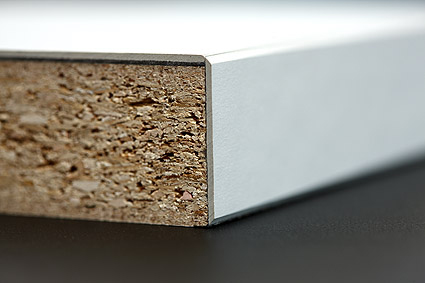 WO Interior has over 25 years' experience in high tech, customized production of items with linoleum on surfaces and edges.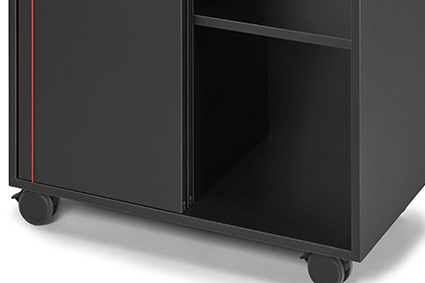 Own design products focused on our expertise in the production of furniture with surfaces and edge solutions in linoleum.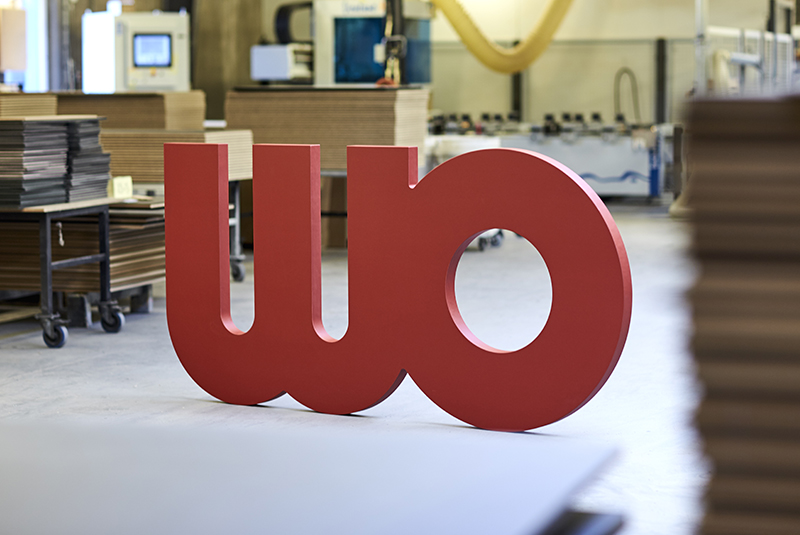 To reach high process efficiency you also need to focus on staff health and safety issues in designing the working environment offering good ergonomic solutions.
That could among other things include height adjustable working areas and elimination of heavy lifting. We work continually on minimizing noise from the process and from the surroundings.