WE OFFER SIGNIFICANT IMPROVEMENT OF AIRPORT SECURITY CHECKPOINTS. OUR UNIQUE SOLUTIONS ARE CONFIGURED to MEET THE SPECIFIC NEEDS OF EACH AIRPORT
We keep a strong focus on the complete security process and have a profound understanding of the different requirements from all stakeholders.
We collaborate with our customers to optimize the passenger flow and minimize the footprint of the solution. Our solutions are based on a unique modular system that has almost unlimited built-in flexibility. WO is scanner agnostic and tray agnostic and can be configured in line with new needs and new scanning technologies. Many years of experience with manufacturing of strong and durable interior solutions are the foundation for this unique and modular building system.
We build our solutions on thorough understanding of the securityprocess and security checkpoints in combination with many years of practical experience in manufacturing of airport interior.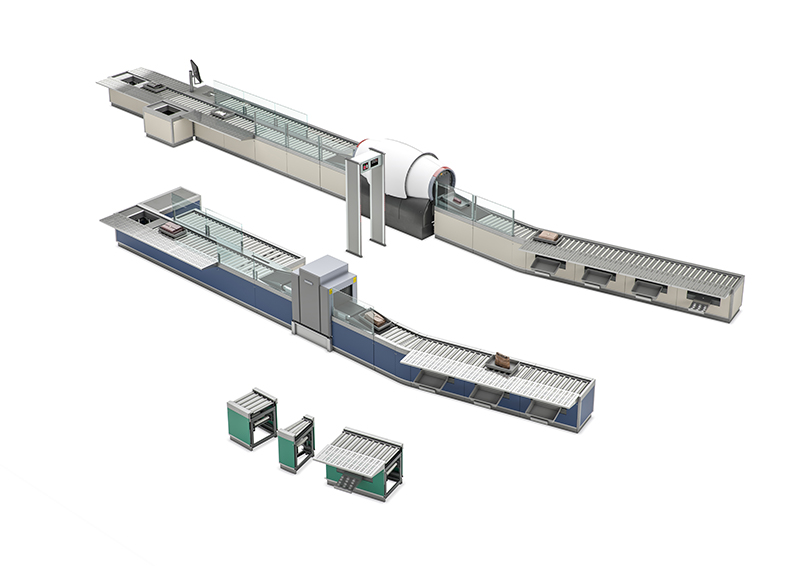 OUR VISION: WORLD'S BEST SECURITY PROCESS
We focus on continious optimisation of the passenger flow and throughput rate, without compromising passenger experience and staff health. 
To reach high process efficiency and ease of maintainance, designing the working environment with good ergonomic solutions is key.
That may include height adjustable working areas and elimination of heavy lifting. To minimise noise level from the process and the tray return system we have encorportaed coated rollers and compatible trays, while the entire systems is anti-static to ensure high comfort.
Follow us on linkedIn for the latetst news and updates.
We build our solutions on standard modules and a high degree of customizing.
Our standard modules:
Tray dispenser module, linear transportation, curves, X-ray integration, diverter, automatic tray return, rescanning and inspection.
WE OFFER AN ARRAY OF VARIANTS:
Length on the unpacking and repacking zone, right and left mirrowed versions, panel colors and other design surfaces.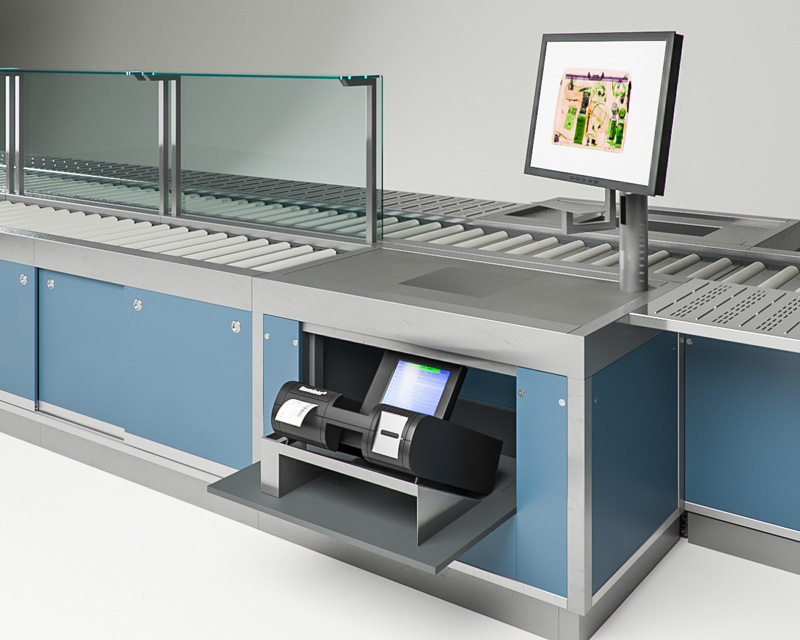 Our most advanced solutions include an automatic tray return system with remote screening enabled with RFID-tracking of all trays.
Despite being advanced these solutions are built on our standard modules with add on tracking equipment. This means that a basic solution can later be upgraded to remote screening whenever this technology provides a good business case for the airport.